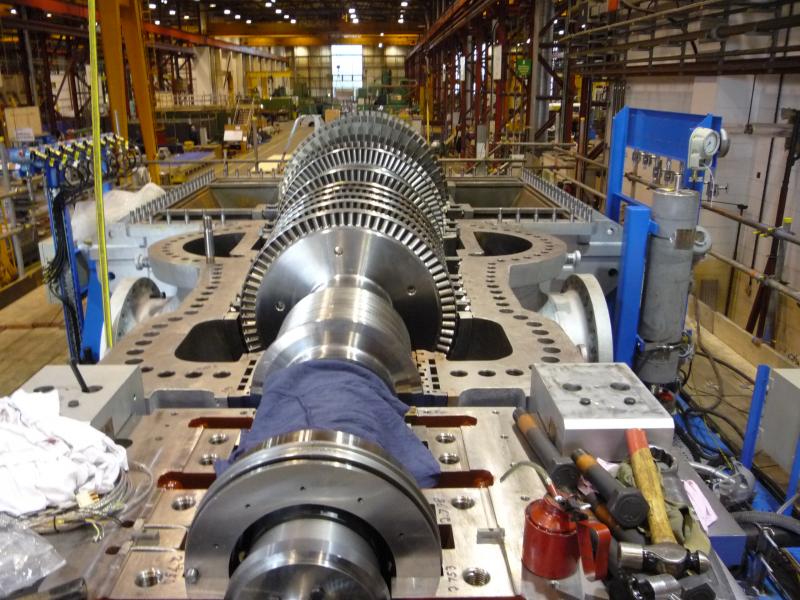 Robust in Design and Efficient in Work
In the pursuit of going forward, we have created many inventions that have helped us greatly. This is only made possible with the help of inventions that are making things possible which were unimaginable in the past. All the credit goes to technology. This is true for every field, be it automobile, medical, manufacturing etc. Time has come when there are various forms of energy that are being used to perform mechanical work. Due to the inventions of various different robust applications, different energy forms such as wind energy, hydro energy are being used to do produce work. Wind energy is made use of with the help of windmills and hydro energy is made us of with the help of dams. Similarly, there is use of thermal energy too.
Thermal energy is that variant of energy which is present in the form of heat. It occurs in nature due to its temperature. Now here comes the use of steam turbine. In simple words, the primary function of a steam turbine is to extract thermal energy and convert it into mechanical work. This extraction takes place from pressurized steam and the work is done on a rotating output shaft. While using steam engine, there is higher thermal efficiency when compared to a reciprocating engine which makes it suitable to drive an electrical generator. It also has fewer rotating parts. The movement of turbine is in one direction only which reduces vibration in the machine. As a steam turbine is big in size, there may be high costs involved but it is more reliable than a gas turbine. When there is requirement of high power output and that too consistently, then steam turbine is the most reliable option out there.
A turbine functions with different power capacities. Some of the most common types of turbine according to the power capacities are –
1. Multi-Stage Steam Turbine – this type of steam turbine uses the method of compounding. Instead of a single stage, the process of energy extraction is done in multiple stages. Further, there are more than one set of nozzles and rotors which helps in absorbing the jet velocity in different number of stages. The main motive of using a multi stage steam turbine is to minimize the wastage of steam. It is rust resistant and has a longer working life. Some of the common parts are compressors, chillers, boiled feed water pumps, milling equipment, id fans and fd fan.
2. Curtis Turbine – the design of a Curtis turbine is very simple. The start up of this turbine is quick and has an extreme failure safe design. The drive speed of generator is designed for 75-3500KW output range. Its system is supported by protection unit and circuit breaker.
3. Power Turbine – this type of steam turbine has high power capacity of 1000KW – 15000KW. The main feature of this turbine is sturdy construction and long functional life which gives it an optimum performance.
N S Terbo Private Limited is the leading manufacturer of steam turbine. Turbines that we manufacture are of high quality and specific to customers requirements.
We are backed by the team of skilled technocrats and professionals making production of effective steam turbines possible with the help of modern tools and technology.
Tags :multi stage steam turbine, curtis turbine, power turbine, n s energy group