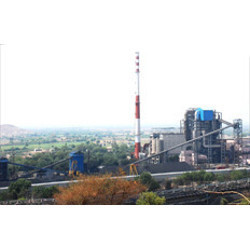 Building Your Power Plant with Robust Components
This is the time of development all across. There hasn't been a better time to utilize the potential of technology. We are living in the age where there are machines everywhere and are used in every sector. These machines are used to share the workload and make our life easier. This will not only help us in saving our energy and time but also helps in increasing the overall productivity of our unit. It has become almost impossible to alienate ourselves from technology. We are so much dependent on it that we don't even know if we can lead a normal life without it.
Now, if we specifically talk about power plants, then this also hold true. In general terms, a power plant is a place where electricity is generated. There are various different forms of production of electricity and that depends on the use of energy source. For example - a thermal power plant produces electricity with the help of fossil fuels, a nuclear power plant produces electricity with the help of radioactive elements such as uranium, wind power plant is used to create energy with the help of wind as the main source etc. These are the main sources and electricity is produced in an efficient manner.
A power plant should have low operational cost along with easy installation. The most important point is that there should be no interruption in its function. Therefore, you should get your power plants only from a reliable source. At N. S. Thermal Energy, we believe in the engineering, procurement and construction of supreme grade material and highly advanced techniques keeping in mind the predefined standard of industry. There are some of the features that we keep in mind while imparting our services –
1. The efficiency of the power plant should be increased.
2. Engineering done with the help of complete design.
3. Installation of process pipe lines and steam pipe lines with proper power supply.
4. Exhaustive operation & maintenance of power plants.
5. Providing assistance in the form of expert manpower and engineers.
Tags :n. s. thermal energy, power plants, thermal power plant, n. s. energy groups, nuclear power plant