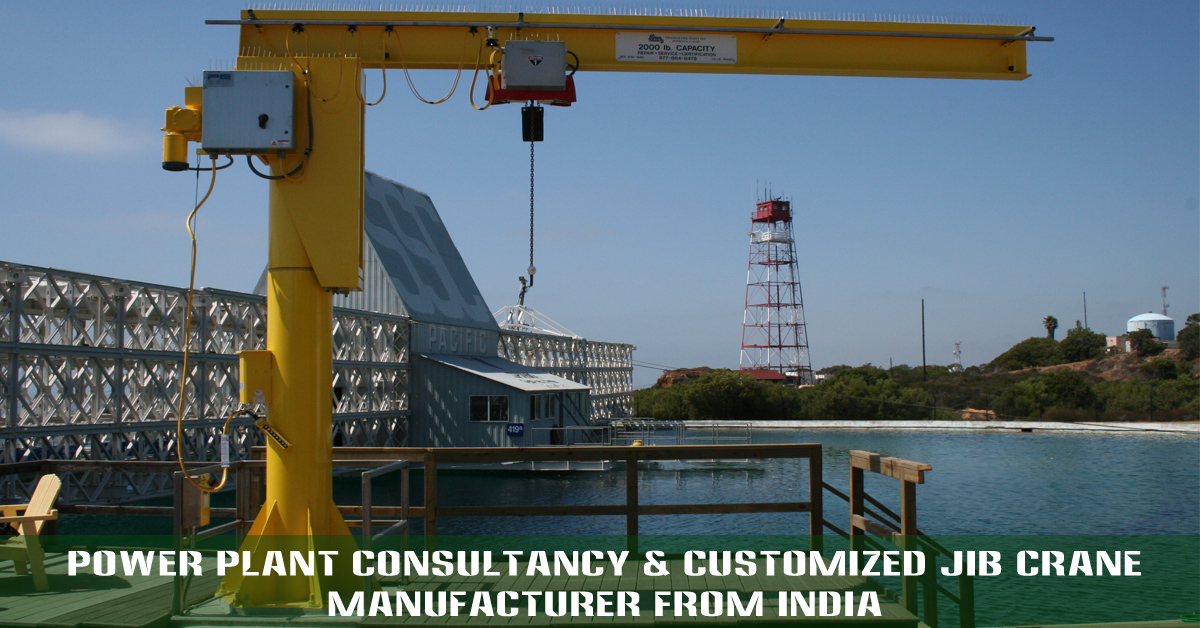 Power Plant Consultancy & Customized JIB Crane Manufacturer from India
N. S. Energy Group has commissioned many different projects in India and abroad. Our rich experience in handling different types of fuels for its power plant projects include natural gas, pet coke, biomass, coal, and industrial waste gasses. We provide the best Power Plant Consultancy Services in India.
We provide power and consultancy services for various ranges of power projects, varying from the captive power plants to those in the utility sector. We provide maintenance services to Small Power Plant (SPP) Group, Medium Power Plant (MPP) Group, and Large Power Plant (LPP) Group projects.
All our clients from our inception are still with us and these customers have benefited from our effective solution for co generation and even power generation procedures.
Along with our mission, we also provide reliable power at the most competitive lifetime cost per Megawatt. All the operations and maintenance services for power plants are carried out through our own experienced manpower and proprietary processes.
N. S. Energy Group has always helped the clients to increase their productivity, by continuously optimizing their operations with an aim to enhance availability, output, and efficiency of a power plant along with power plant life. Our preventive maintenance and periodic repair ensures that the plant remains in peak condition. The N. S. Group is believed to provide the best Consultancy Solutions For Power Plants In India.
The N. S. Energy Group provides the entire production process ranging from design, procurement of supplies, and construction to follow-up services for different types of the power plant which may include a thermal power plant, diesel based power plant, Gas Turbine plants etc. We have also been chosen as the EPC contractor for major power plant projects in India, and other parts of the world because of our world-class competitiveness and maintenance service.
We are a leading Manufacturer And Exporter For Jib Crane and provide cranes which are highly adaptable, and fit well to various workshops and industries. Our cranes are cost-effective and can handle construction materials of up to 2,000 kg. We offer both over-braced JIB cranes with an enclosed XM steel profile and under-braced JIBS. Our standard wall-mounted JIB cranes can rotate up to 180º, while pillar JIB can move through 270 degrees.
We also provide Customized options for making cranes of higher capacity and which can provide full 360 degree rotation. If you look into the list of exporters providing cranes to other countries of the world, we are the leading Jib Crane Exporters From India.
Know More -
Biogas Generation Power Plant In India