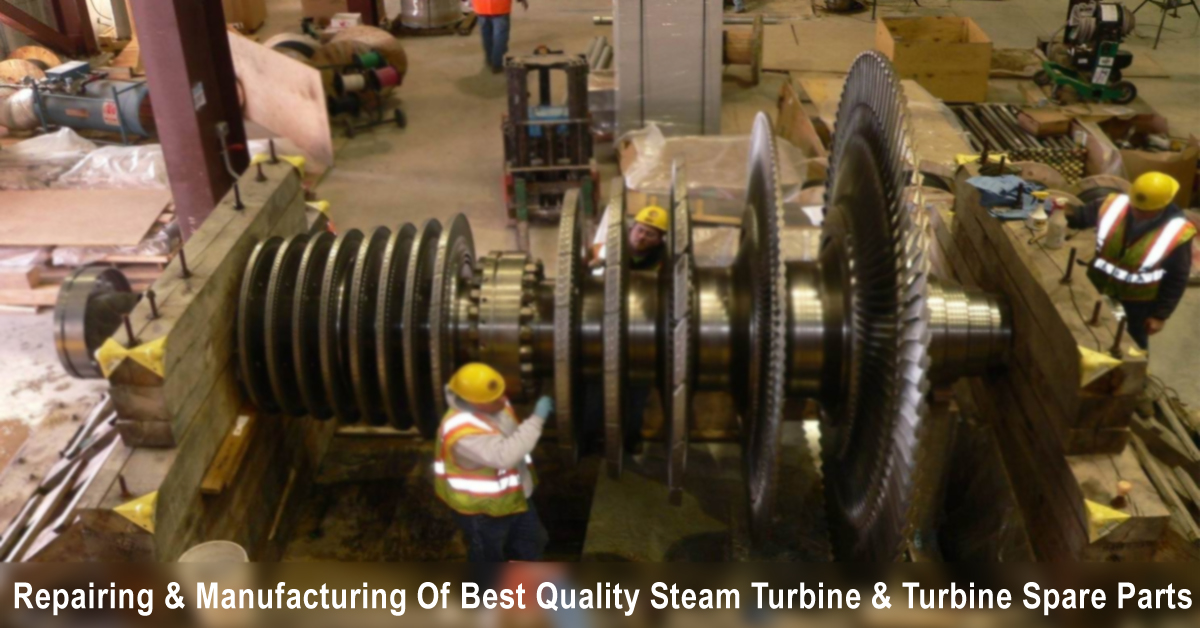 Repairing & Manufacturing of Best Quality Steam Turbine & Turbine Spare Parts
N. S. Energy Group provide a dedicated portfolio of maintenance services to improve the reliability, availability, performance & maintainability of gas turbines and their control systems. We have a team of experienced engineers who have played a keen role in maintenance of various steam turbines used in different industries by providing condition monitoring, concern assessment of the operational health of gas turbines, and their auxiliary systems. With regular monitoring and maintenance we are able to check the early warning for potential problems which may arrive at any time. We are one of the best companies providing Steam Turbine Repairing Services in India at the most economical rate.
With the Deployment of one or more intelligent systems for condition monitoring, we are able to lead to fewer unscheduled interruptions, higher availability and lower costs. With regular monitoring and analyzing the key parameters we are able to check the behavior, performance, pressure, temperature, vibrations, atmospheric contamination, lube oil debris and disruptions of the gas turbine.
We can immediately detect changes in engine behavior, which enables to intervene before a failure occurs. The immediate detection also helps in prevention of repair costs and unnecessary downtime and supports service interval & life extension of a gas turbine. Moreover we are also able to identify the issues which can be solved in upcoming scheduled maintenance.
We have been in this industry for more than a decades and have a experience of designing, manufacturing maintenance of turbines across various industry segments, which has helped us helps us in understanding the operational requirements.
We are Turbine spare Part manufacturers in India and have installed many turbines for different types of industries. We have a specific team which moves across various industry segments and is constantly evaluating the R&D service, and manufacturing department. In case of any requirement for spare parts for steam turbines we make the part available to the industry as soon as possible so that the business and production is not getting hampered.
All our spare parts ensure to improve the operational reliability/operational efficiency of the machine. Our efforts is provide you turbines which ensure that you as a customer, always get a spare part irrespective of the age of the turbine and improved operational reliability.
We make genuine, quality spares as we are the original equipment manufacturer and it definitely enhances the operational reliability of the turbine. The quality/inspection procedures applicable for spare parts are the same as that of the turbine manufacturing process. With constant improvements in design and manufacturing, we have improved ourselves in making quality spare parts.
The shift from time based maintenance to condition based maintenance enables more efficient maintenance interventions and calculated extensions of the OEM prescribed maintenance service intervals.
Tags :steam turbine repairing services , turbine spare part manufacturers, india